Toronto, Canada
September 29–October 4, 2024
Organized by:
Toronto Metropolitan University, Canada
ICGdR Tech Committee-1
Co-organized by:
Tongji University, China
Endorsed by:
International Consortium on Geo-disaster Reduction (ICGdR)
UNESCO Chair on Geoenvironmental Disaster Reduction
Introduction
Rapid climate change and increasingly extreme weather events, have caused a surge in catastrophic geological disasters worldwide in both subaerial and submarine environments, which result in undesirable economic and social consequences. It is thus crucial for engineering geology communities to enhance risk assessment and sustainability through fully exchanging expertise.
This international biennial conference aims to bring together academic scientists, leading engineers, and students to exchange and share their experiences and latest research findings. It began in 2018 at Shanghai, China. Since then, the conference has evolved into a series of global activities conducted at Edinburgh, UK (2020) and Sendai, Japan (2022).
Registration
Registration includes access to all the conference sessions, the welcome reception, refreshments and lunch throughout the conference, buffet dinner and the conference banquet.
Registration fee

(in Canadian Dollar)

Early registration (by July 31, 2024)

Regular registration

Full Registration

$749

$849

ICGdR member

$699

$799

Student

$345

$395

Accompanying person

$295
The harmonized sales tax (HST) in Canada is included at all registration fee.
A full refund can be applied to any cancellations up until August 31, 2024. After that date, no refunds will be available.
Payment method will be announced soon.
Important Dates
· Abstract submission open: December 1, 2023
· Abstract due: July 15, 2024
· Acceptance of abstract: July 31, 2024
· Early registration due: July 31, 2024
Publication
Excellent full papers will be considered for publication in the Geoenvironmental Disasters (2-year IF4.8)special issue titled by 'Risk Assessment and Sustainable Stability Design of Slopes' for this symposium. Deadline for full paper submission is September 1, 2024.
Symposium Venue
The symposium will be held in the Toronto Metropolitan University Student Centre(TMU-SC) at 55 Gould Street, Toronto, ON Canada M5B 1E9.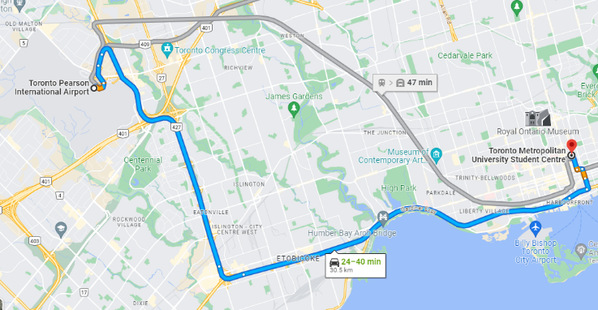 Exhibition
Lab, field testing, instrumentation, geosynthetics, and other geotechnical manufacturers, suppliers, contractors, installers, and consulting firms are all welcome for exhibits. Multiple sponsorship packages are available for collaboration.
Accommodation
To help you find the best accommodation, we present several hotels, which are close to the conference venue at a highly competitive price. Please kindly reserve by yourself ASAP.
Post-Conference Field Excursion
Toronto, the capital of Ontario, is a major Canadian city along Lake Ontario's northwestern shore. Huge geodisasters, famous waterfalls (i.e. Niagara Falls), amazing Maple leaf, etc. are recommended to visit after academic lectures in and around Toronto. Join us to enjoy an exciting journey at Toronto.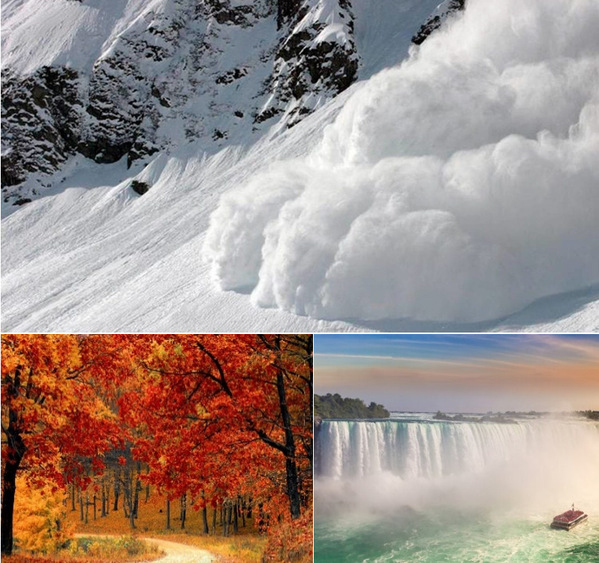 Organizing committee
Chairs
Prof. Jinyuan Liu, Toronto Metropolitan University, Canada
Prof. Yu Huang, Tongji University, China
Co-Chairs
Prof. Fawu Wang, President of ICGdR
Prof. Atsushi Yashima, Gifu University, Japan
Contacts
1. Prof. Jinyuan Liu (Chair)
Tel: +(1) 416-979-5000 x 556469
E-mail: jinyuan.liu@torontomu.ca
2. Dr. Chongqiang Zhu (Secretary General)
Tel/Wechat: +(86) 188-1787-9194